I recently made bean bags for the first time for a little niece of mine that was turning one.
I thought they would be a fun gift for her, and pretty simple to whip up. I already had some sweet cupcake material on hand, and some white flannel with pink polka-dots from
Ella's Baby Quilt
.
First, I gathered all of my materials. (Enough material for four bean bags.)
4 squares of 6" x 6" fabric for the tops of the bags
4 squares of 6" x 6" fabric for the bottom
8 squares of 5" x 5" fabric (anything you have lying around and nothing fancy because it is for the inner bean bag pouch)
beans (I found Navy beans on sale in my grocery store for $.78 a bag, I used two bags and a half a bag for each bean bag)
First sew the four inner pouches. I don't sew these right-sides-together and flip, there isn't any point as they won't be seen. I sewed the inner bags just so that there wouldn't be a choking hazard if for some reason the baby was able to break open an outer bag. SAFETY FIRST!
I sew all the way around the bag, leave a 2" hold for filling the bag with the beans; fill and sew closed.
Next I sew the outer pouches by sewing right sides together, 1/4" all the way around leaving a good sized gap to turn inside out and also to be able to stuff the inner bag inside the outer bag.
Turn them inside out and press seams flat.
Stuff the inner pouches inside the outer trying to line up corners.
Sew a seam 1/4" from the edge all the way around the bag, sewing shut the opening as you go. I sewed over the opening twice.
Repeat for the last three and you're done!
So cute!
And homemade, with love, and original!
Now go make some for that little cutie patootie in your family!
This post is a part of the following link parties: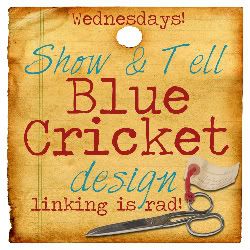 a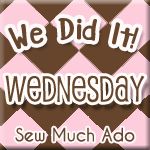 yy351/jdsmit21/SMAbuttonWDIWargylecopy-1.jpg" />