Many thanks to Sachiko over at
Tea Rose Home
for inspiring my latest sewing obsession--Ruffled T-Shirts! I have made six of them so far, one for myself and the rest for family and friends!
What do I love most about these? They are very forgiving for a beginning sewer.
And though not necessarily vintage, I do find these to be romantic, and of course I am featuring them as I will continue to be blogging about all of my creative adventures here at Vintage Pollyanna.
There are several tutorials over at Tea Rose Home, I myself like
Ruffle Shirt Tutorial #2
the best!
Thanks for visiting, and be sure to check out these fabulous Monday Link Parties!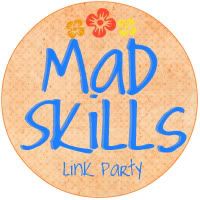 And GREAT NEWS! One of my original photos has been selected for a
"Farewell to Summer" Photo Contest
over at Eiden Photography. Mine is #9, the girl tossing her hair back in the pool. Go vote!