I wanted to make an olde-tyme rag doll for one of my friend's little girls. I searched around for a pattern and I found a this wonderful
tutorial
from
Inside A Black Apple
.
My twist on this project was to use vintage fabrics from the 40s. All of the fabrics and the button are vintage, except for the yellow felt that I used for her hair.
You can see, I am sure the ink that is around her hairline (used the wrong disappearing ink marker, DRAT). But Mary Larkin, the sweet little girl I made it for doesn't seem to mind!
My own little girl, Ella, is turning two in a couple of weeks, and I am planning a lifesized Black Apple Doll for her, also out vintage materials.
What fun craft projects have you made from vintage materials?
This post is part of the following link parties: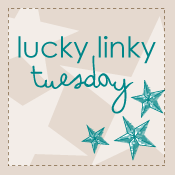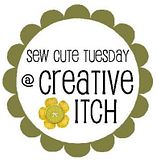 Please go and visit these great link parties--you'll find so much inspiration!